F1 – FIA welcomes Audi partnership with Sauber Motorsport for Formula 1 entry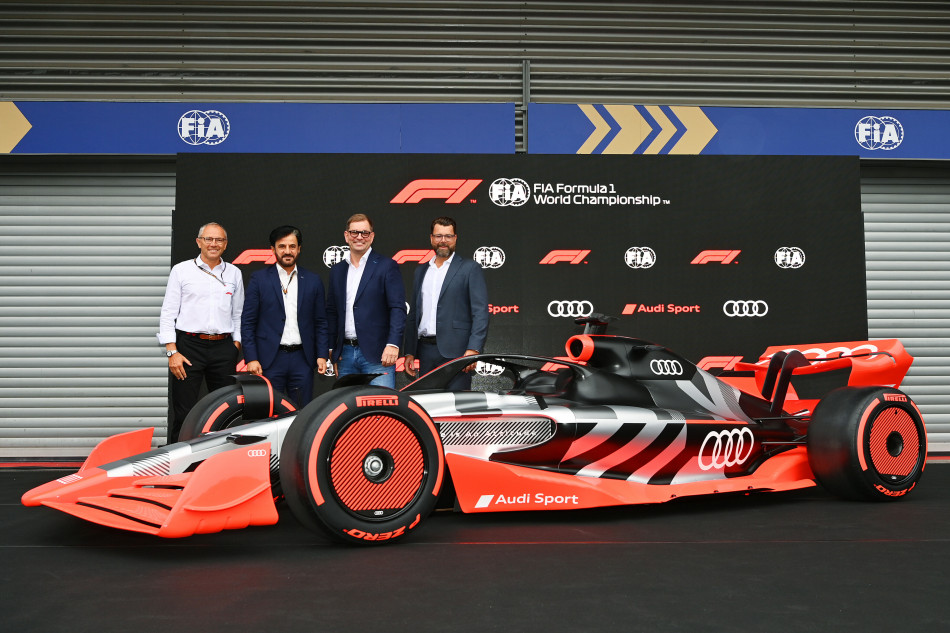 Audi's Formula 1 entry was confirmed at the end of August following the World Motor Sport Council's approval of the power unit regulations set to come into effect for the 2026 season and the German manufacturer will now enter into a partnership with Sauber that will see it take a stake in the Swiss racing team, which has been in F1 since 1993. Sauber will then compete as the Audi factory team from 2026 onwards using the power unit developed by Audi for the pinnacle of motorsport.
"The strategic alliance between Sauber Motorsport and Audi is a significant step for Formula 1," said FIA President Ben Sulayem. "It provides further evidence that the FIA's 2026 Regulations are attractive to OEMs such as Audi at a time of significant growth for the sport."
While Audi's new power unit will be created at its Motorsport Competence Centre in Neuburg an der Donau, Sauber will develop and manufacture the race car at its site in Hinwil (Switzerland). The Swiss team will also be responsible for planning and executing the race operations.
"We are delighted to have gained such an experienced and competent partner for our ambitious Formula 1 project," says Oliver Hoffmann, Member of the Board for Technical Development at AUDI AG. "We already know the Sauber Group with its state-of-the-art facility and experienced team from previous collaborations and are convinced that together we will form a strong team."
Frédéric Vasseur, Sauber Motorsport CEO & Team Principal added: "The partnership between Audi AG and Sauber Motorsport is a key step for our team as we continue to make progress towards the front of the grid. To become Audi's official works team is not only an honour and a great responsibility: it's the best option for the future and we are fully confident we can help Audi achieve the objectives they have set for their journey in Formula 1."
Fuente: www.fia.com