FIA Motorsport Games: Women in Motorsport focus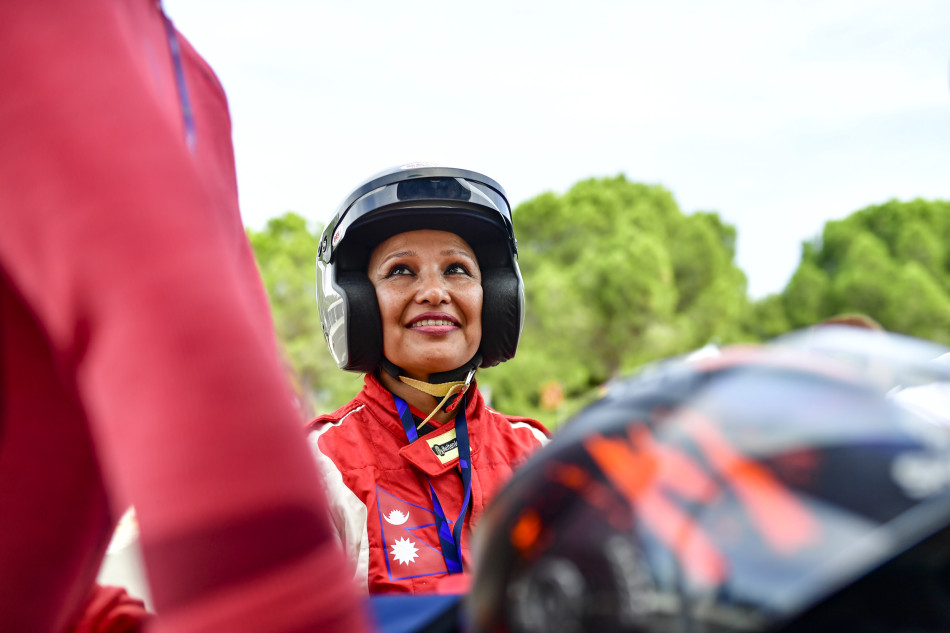 First held in 2019 and based on nation versus nation concept, the FIA Motorsport Games expanded from six to 16 disciplines for it second edition hosted by Marseille and held between Circuit Paul Ricard and autocross track in Veynes.
High percentage of female participations makes the FIA Motorsport Games stand out among other international motor sport events.
Three competitions, Karting Slalom, Auto Slalom, and Karting Endurance feature a mandatory female driver in the line-up, while there are also other women competing in some of the remaining 13 disciplines, including Formula 4, Karting Sprint, Rally, Historic Rally and Esports. This brings a total number of female competitors to over 70, which makes for more than 15% of nearly half a thousand athletes competing for medals during this year's edition.
"As the FIA Women in Motorsport Commission President this is a very proud moment for me to witness such a strong female participation in the FIA Motorsport Games," said Mayer.
"It's fantastic to have three different disciplines where each entry features a female competitor. This is something that encourages National Sporting Authorities worldwide to invest in talent detection at national level and to present the most promising female talents in their respective countries with a chance to compete on a global stage. For some these girls this could be career-defining moment. This is something that makes the FIA Motorsport Games great."
During the opening ceremony held in the Old Port district of Marseille, FIA's Deputy President for Sport Robert Reid also praised the concept behind the FIA Motorsport Games. "You couldn't have a better display of equality, diversity and inclusivity than we've seen tonight," Reid concluded moments before declaring the 2022 FIA Motorsport Games open.
The introduction of 10 new disciplines for 2022 has greatly enriched the event's sense of regional diversity, with the number of participating ASNs (National Sporting Authorities) growing from 49 to 73.
The action kicked off on Friday and is set to continue throughout the weekend, with free streaming available at the FIA Motorsport Games official YouTube channel.
Fuente: www.fia.com