KNAF Digital proves major success in eSport certification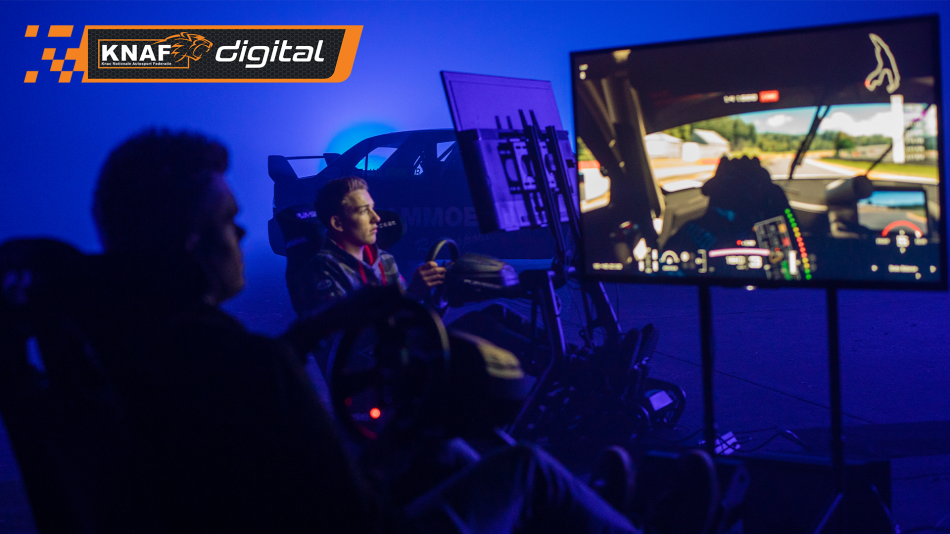 Simracing has skyrocketed in popularity over the last few years, cementing it as one of the key Esports activities to bridge the gap to physical sports.
KNAF has recognised virtual racing as a discipline since 2017, and decided to step up in 2020 by developing a bespoke platform to enable virtual racing events and activities.
This has led to the most accessible way for anyone with an interest in motorsports to actively participate in events, as well as to enjoy and discuss it with other members of the wider community.
All this centers around an online hub called KNAF Digital, on which anyone can sign up for free and participate in official events. Within the first year, over 2,000 people joined to enjoy competition in virtual racing and rallying events, most of which are showcased in livestreams and video highlights.
KNAF Digital is compatible with any popular racing title, including the Gran Turismo series and DiRT Rally 2.0, and recently added support for Assetto Corsa Competizione and iRacing. Events are overseen by certified digital racing stewards.
Aside from the rapidly growing user-base, as players are able to obtain a KNAF-supplied digital racing license, various major partners have also flocked to the platform, too.
The future looks bright for KNAF Digital, as KNAF and other founding partners are hard at work to keep building upon the existing platform.
An FIA Sport Development Grant and the National Sport Innovator Award (a Dutch national government initiative) facilitate development of new online features and presence at in-person events all over the country.
This hybrid approach truly allows anyone, regardless of gender, background, age, income, area or education, to experience digital motorsports for themselves and get educated on core values such as sustainable technology and opportunities to get involved.
Fuente: www.fia.com